Join me as we explore the world – together.
I provide an exclusive collection of carefully curated journeys, where your travel dreams become reality. Get ready to learn, to relax, to connect with other like-minded travelers, and ultimately, to enjoy the finest the world has to offer! Plus, enjoy the exclusive access and experiences I've created just for our groups, developed after a lifetime of traveling the world and building relationships with the best guides and best experiences.
This collection can't be found anywhere else.
Planning vacations can be overwhelming, so my goal is to select the best destinations, the best cruises and tours, and to create a truly amazing experience right from the beginning…so that you can focus on anticipating and enjoying the perfect trip.
My curated, escorted group trips include all accommodations, tours, and excursions, plus exclusive activities just for our group. You can travel well and confidently, knowing that the essentials are all taken care of.
Does that sound good to you?
Take a look through these trips, and perhaps one or two will capture your imagination. Then, let's set up a face-to-face meeting or a call to discuss your questions and book your trip of a lifetime.
Together, let's discover the world!
Cunard's Queen Elizabeth
July 7 – July 17, 2023
Alaskan Inside Passage Cruise
Make memories, explore, learn and connect on an in-depth Alaskan Inside Passage Cruise!
Crafted to embrace the majestic and inspiring landscapes, vibrant cultures, and local traditions, this Alaskan cruise is designed to surprise and delight. Enjoy an immersive journey from ship to shore as you explore the Land of the Midnight Sun
Come along as we find ourselves in another world on this Epic Alaskan Adventure!
Highlights:
Discover the spirit of Alaska through insightful programs

Onboard speakers will share riveting lectures and engaging seminars

Shore excursions that offer opportunities to learn and inspire

The ports of Juneau, Skagway, Icy Straight Point, Sitka, and Ketchikan

Two full days of Glacier Cruising at both Glacier Bay National Park and Hubbard Glacier
AmaWaterways' AmaDante | April 25 - May 8, 2024
River cruise on the seine river
Make memories, learn, explore, and connect on an in-depth Seine River Cruise from Paris to Normandy! Discover the most renowned sites in Paris as well as sites memorialized by famous Impressionist painters along France's Seine River.
With fairytale castles, châteaux and idyllic scenery at every turn, this cruise is sure to inspire your own art – or at least conjure beautiful memories and dreams for years to come!
Join me aboard AmaWaterways' AmaDante, as we explore the History, Culture and Art in the Heart of France. I look forward to hosting you personally on this once-in-a-lifetime voyage!
Highlights:
Paris, the City of Lights

Giverny, where Monet's famous Water Lillies were painted

D-Day Landing Beaches

Mont-St-Michel

Much, much more!
From $8,692/person, double occupancy
Regent Seven Seas Cruises | May 15 - May 29, 2024
Three unique ways to discover alaska
Explore the historic streets of Vancouver's Gastown and visit Stanley Park to see old-growth trees and totem poles. Take the Grouse Mountain skyride for stunning views and the Capilano Suspension Bridge for a treetop adventure.
Cruise the Inside Passage to Wrangell, Juneau, and Skagway in Alaska to experience the region's history and natural wonders.
Finally, end your journey in Victoria, known for its fishing industry, classical music festival, and historic charm.
Highlights:
Vancouver

Cruising the Inside Passage

Wrangell and it's wildlife

Skagway

Much, much more!
From $13,999/person, double occupancy
Holland America Line| June 9 - June 23, 2024
Alaska, Yukon & Denali national park
Our cruise tour begins with a one-night stay at the Fairmont Vancouver Airport Hotel. The next day, we fly to Dawson City on the Yukon's own Air North and meet our journey host to learn about our upcoming journey.
We'll discover Denali National Park with an in-depth Tundra Wilderness Tour. We'll board the luxurious dome cars of the McKinley Explorer train for a scenic journey through the wilderness to Anchorage, where we'll board the Noordam for a seven-night stay.
During our cruise, we'll see the majestic Hubbard Glacier, and take a full eight-hour cruise through the ice-studded waters of Glacier Bay National Park.
Highlights:
Hubbard Glacier

Denali National Park

Ride The McKinley Explorer train to Anchorage

Skagway and its rich history

Much, much more!
From $5,853/person, double occupancy
Princess Cruises| July 28th - August 10, 2024
Alaska - Off the beaten path
Travel to Alaska and explore Anchorage before embarking on a scenic drive to the Copper River Princess Wilderness Lodge.
Spend a leisure day exploring Wrangell-St. Elias National Park, then travel by motorcoach to the Denali Princess Wilderness Lodge and enjoy a Tundra Wilderness Tour in Denali National Park.
After that, take a Princess Rail to Talkeetna and then a motorcoach to the Mt. McKinley Princess Wilderness Lodge for a one-night retreat. Finally, travel by motorcoach to Whittier and embark on a cruise to visit Hubbard Glacier, Glacier Bay National Park, Icy Strait Point, Juneau, Ketchikan, and Vancouver.
Highlights:
Hubbard Glacier

Denali National Park

Ride The McKinley Explorer train to Anchorage

Skagway and its rich history

Much, much more!
From $6,020/person, double occupancy
Cunard Line| September 22 - October 6, 2024
Grand new england & canada fall foliage luxury cruise
Fall is the best time to visit New England and Canada, as the colors begin to erupt, creating unforgettable panoramas. Charming cities and towns, full of history and culture, complete the picture. And, what better way to discover this region than on the world's most majestic ship, Cunard Line's magical Queen Mary 2. Step back in time to the Golden Age of Travel while also appreciating the ship's modern amenities (there's even a planetarium), world-famous White Star Service, and unique onboard enrichment lecture program.
Discover the hidden delights of New England and Canada on the Queen Mary 2. This 14-night roundtrip voyage from New York includes an overnight stay in Quebec City, where you'll be free to explore over 400 years of history.
Highlights:
Rockland

Beautiful fall colors

Quebec City and its rich culture

Saguenay Harbor

Much, much more!
From $5,100/person, double occupancy
AmaWaterways| October 28 - November 9, 2024
Vineyard of the rhine & moselle river cruise
Bookend your travels with stays in two incredible cities rich with history and culture: Amsterdam and Paris. Drink in the beauty, history and flavor of the Rhine and Moselle river valleys' iconic vineyards.
Begin your journey with a gentle ride through Amsterdam's legendary canals, then head to Cologne where you can whet your palate for the wines ahead by tasting Kolsch beer. As for the vineyards, you'll soar above them by gondola or hike among the grapes in Rüdesheim and sip wines in Bernkastel as well, learning the legend of the Bernkasteler Doctor.
Discover the celebrated Champagne region of France in Reims, the unofficial capital of Champagne. Whatever you choose to do ashore, the stories you're told and flavors that grace your palate will surely transform you.
Highlights:
Rhine River Cruise

Paris

Amsterdam

Visit various vineyards along the way

Much, much more!
From $9,272/person, double occupancy
AmaWaterways| February 1 - February 16, 2025
Charms of the mekong
river cruise
Two lively cities, Ho Chi Minh City and Hanoi, provide the perfect start and end to your incredible journey.
Cruise along the Mekong, visiting rural villages, historic pagodas, local markets and a Buddhist monastery where you'll witness a special blessing by monks.
Indulge your inner adventurer in Siem Reap, exploring the grand temples of the UNESCO-designated Angkor Archeological Park, including Banteay Srei, Angkor Thom, the Terrace of the Elephants, the pyramid temple of Bayon, Ta Prohm—the vine-covered "jungle temple"—Angkor Wat and other key sites.
Conclude your journey in Hanoi, Vietnam's current capital, along with an overnight sojourn on board an elegantly appointed ship in the UNESCO-designated Ha Long Bay.
Highlights:
Ho Chi Minh City

Mekong River Cruise

Temples and Parks of Siem Reap

Hanoi

Much, much more!
From $6,937/person, double occupancy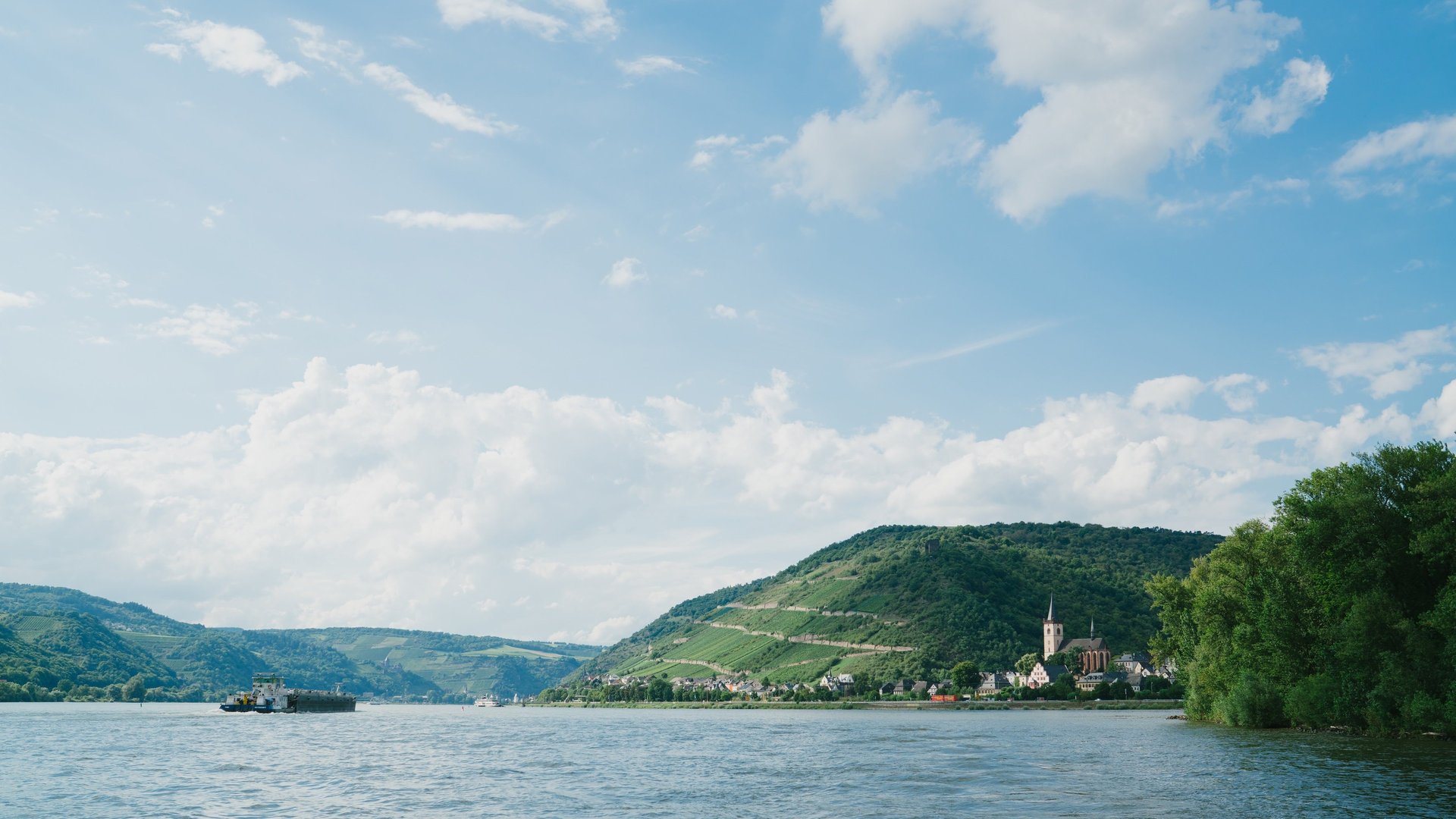 "Ted took care of everything from start to finish. He handled all with ease, expertise, and a bit of humor"
KL, Hugo, MN
Rhine River Cruise
AND START PLANNING THE VACATION YOU'VE BEEN DREAMING OF
Ready to start planning? Call (651) 964-8245 or send me an email at
ted@tedblanktravel.com to schedule a complimentary appointment.